In recent years, the world of kitchen design has seen a resurgence in the popularity of wood cabinets. With their timeless appeal and unmatched durability, wood cabinets are again becoming the go-to choice for homeowners and designers alike. Let's explore the reasons behind this trend and the various types of wood cabinets making waves in the market.
The Timeless Appeal of Wood Cabinets
According to an article from TheDIYPlan, wood cabinets are making a significant comeback, with raw wood grain becoming a trending styling option. Their timeless nature, combined with the beauty of raw wood grain, has increased the popularity of honey-colored cabinets in modern homes.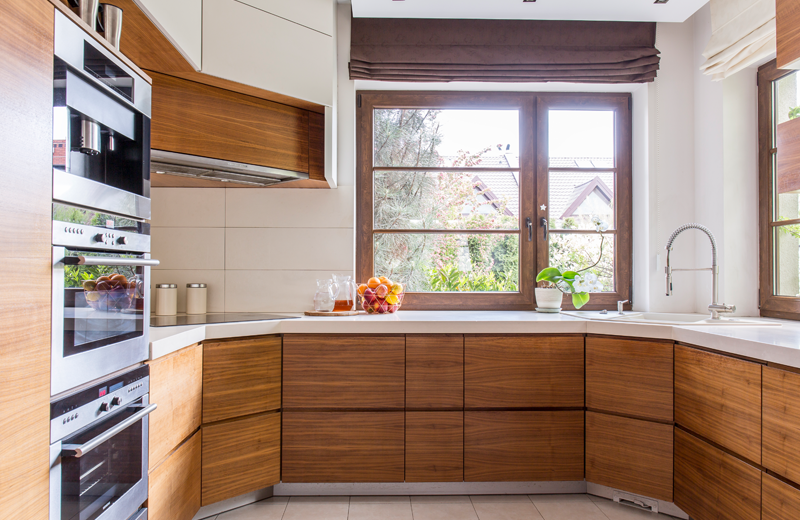 Diverse Wood Cabinet Styles
There's no one-size-fits-all when it comes to wood cabinets. The market offers a plethora of options, each with its unique grain pattern, color, and aesthetic appeal:
Alder Wood Cabinets: Known for its excellent varnishing properties, alder wood is a top choice for cabinetry. Its medium bending strength makes it ideal for fitting in tight spaces, and its subtle grain pattern can be enhanced with staining or painting.
Cherry Wood Cabinets: Cherry wood is the way to go if durability is your primary concern. Its unique grain pattern, combined with its deep, rich color when stained, adds a touch of sophistication to any space.
Maple Wood Cabinets: Maple stands out for its strength and close grain pattern, making it a favorite for cabinetry. Its diverse grain structures, including curly, flame, tiger, and birdseye, offer homeowners a range of design options.
Oak Wood Cabinets: Oak is renowned for its strength and beautiful grain pattern. Whether you prefer red or white oak, these cabinets will elevate your kitchen's aesthetics.
Birch Cabinets: An affordable yet versatile option, birch wood can be stained or painted to match any decor. Its light color is perfect for brightening up spaces.
Hickory Cabinets: Known for its exceptional strength, hickory is ideal for cabinets that see heavy use. Its varied tones, ranging from pale cream to reddish-brown, make it suitable for light and dark-colored cabinets.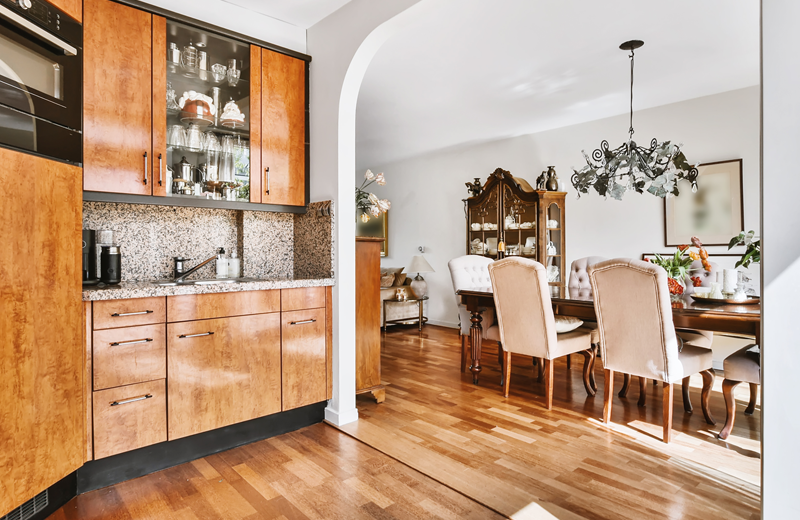 Why the Comeback?
Several factors contribute to the resurgence of wood cabinets:
Durability: Wood cabinets, especially those made from hardwoods like oak and hickory, are known for longevity.
Ease of Cleaning: A simple wipe with a damp cloth is all it takes to keep wood cabinets looking their best.
Environmental Benefits: Wood cabinets are sustainable and can be recycled, making them an eco-friendly choice.
Storage: Wood cabinets can be easily customized with additional shelves and drawers, offering more storage solutions.
Trending Wood Cabinet Designs
As wood cabinets make their comeback, several design trends are emerging:
Two-tone Cabinets: Combining two colors or finishes offers a unique and eye-catching look.
Natural Woods: Light-colored, unstained wood with linear grains is gaining traction for its visual appeal.
Open Shelving: Perfect for smaller kitchens, open shelving offers easy access to dishes and cookware while creating an illusion of space.
Matte Finishes: Offering a modern look, matte finishes are becoming increasingly popular.
Caring for Your Wood Cabinets
To ensure the longevity of your wood cabinets, it's essential to care for them properly. Wiping spills immediately, using coasters, cleaning with a soft cloth, regular polishing, and touching up scratches are some ways to keep your cabinets pristine.
In Conclusion
Wood cabinets are more than just a passing trend; they offer a blend of style and functionality that's hard to match. Whether renovating your kitchen or building a new one, consider wood cabinets for a timeless and elegant look.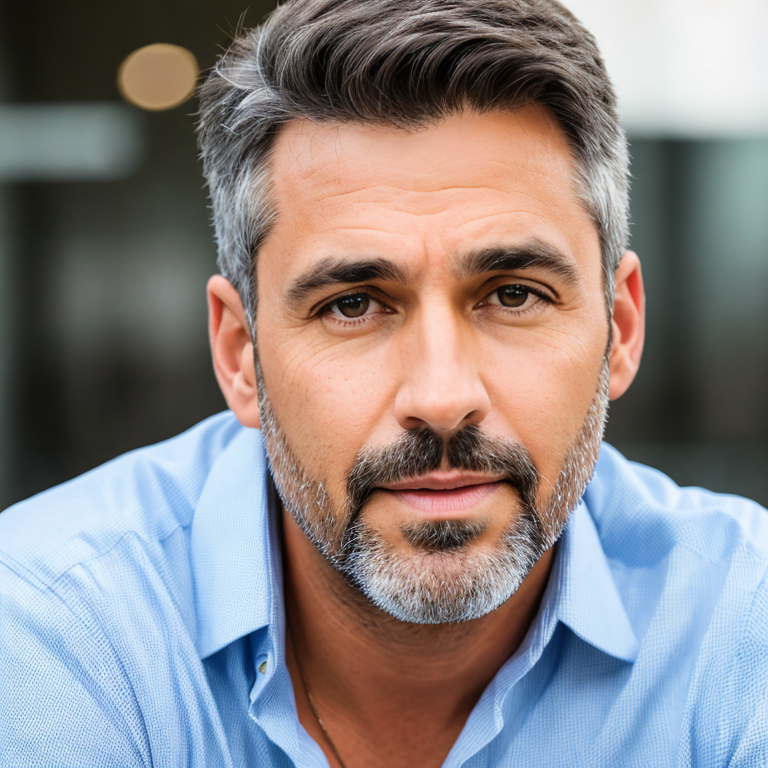 James Smith is our editor. He is an accomplished and versatile news writer with over a decade of experience covering a wide range of topics, including politics, business, and real estate. Throughout his career, James has been dedicated to uncovering the truth and presenting unbiased, factual reporting to his audience.