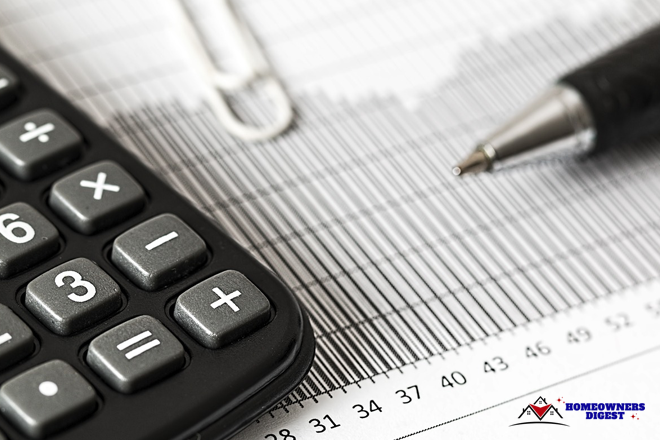 If you own a $250,000 home in the United States, your annual premium will be approximately $1,383. Variations in risk and other elements are taken into account when determining your premium. Your premium could be influenced by a number of factors, including the home's age, construction materials, and square footage, as well as personal and family factors, such as the owner's claims history.
The cost of your homeowner's insurance depends on a number of factors, some of which you probably already know about (like your location), while others may come as a surprise. Your insurance premiums or even your eligibility with some companies may change based on factors like the nature of claims you file, the construction details of your home, and the proximity of your neighborhood to a fire station. When deciding on a homeowners insurance provider and policy, it can be helpful to have a firm grasp on the factors that go into the insurance firm's pricing calculations.

Insurers may consider a number of criteria when assessing your risk as a homeowner. An individual's risk profile is an easy way to express the probability that they will suffer from a covered event and file a claim. Your home insurance premiums may increase if your insurer finds that you live in a high-claims area. Homeowners' insurance premiums can be affected by a variety of variables, including those listed below.
Your Location
Insurance premiums for your home could be affected by factors as specific as your home's zip code and state. There may be an increase in your premium if your home is situated in a high-risk area for vandalism, theft, or natural disasters. On the other hand, advantages derived from geography are not impossible to imagine. For instance, if you are in close proximity to a fully staffed fire station. Due to regional differences in the prices of labor and materials, your home's replacement cost may also be based on your location.
Security for the home
Coverage for the structure of your home is known as "dwelling coverage" and can be found in a standard homeowners insurance policy. The premium for this protection may change depending on whether you choose to insure for its replacement cost or its current market value. Actual cash value takes into account depreciation and pays out to rebuild or replace items at their current value, while replacement cost value pays out to rebuild or replace them at their original cost. Your premium will increase if you choose replacement cost value, but you'll be better protected financially in the event of a covered loss.
The insurance industry has access to valuation tools that aid in estimating the value of homes. To estimate how much it might cost to rebuild your home, your insurance agent — or an online quoting tool — will ask you a series of questions. You can expect questions about the home's age and the age of its various systems (HVAC, plumbing, etc.), the age and materials of the roof, the age and materials of the building materials used, the home's square footage, and even its distinctive features, such as bay windows or architectural characteristics.
Credit report
Homeowners' credit-based insurance scores can be used by insurers as a rating factor in states that permit this practice. If your insurance company uses credit scores to determine your risk, you might see lower premiums if your score is higher. To gauge whether or not you are likely to pay your insurance premiums on time, insurers look at your credit history. In addition, insurers may assume that those with less-than-stellar credit are more likely to make a claim than those with excellent credit.
Previous claims
When determining your premium, insurance companies frequently factor in any claims you've made within the policy's policy period. The insurance company for a home will likely raise premiums after a claim has been filed because of the increased risk that the homeowner will need to make future claims. A claim history, even if relatively minor, may signal to an insurer that they are more likely to pay out on claims in the future.
Your insurer may look at your claims record, both at your current and previous residences, to determine premiums. This means that your claim history from previous policies may be carried over to the new one, influencing how much you pay for homeowners insurance.
Relationship status
Whether you're buying a home for the first time or you've been a homeowner for decades, your marital status could affect the cost of your homeowners insurance. Because of the reduced risk that insurers perceive married people to pose, they typically offer better rates to them. What insurers might be thinking about marital status when determining premiums is depicted in the table below.
The House's Age
A higher premium for homeowner's insurance can be expected if you reside in a home that is more than a few decades old. Ordinance/law coverage can be added to a homeowner's insurance policy to account for the cost of bringing an older home up to code as part of the rebuilding process. The cost of bringing the house up to code with regulations passed after it was constructed or last updated is also included in this policy. Notify your insurance agent if you make improvements to the heating, electrical, or plumbing systems, or any other relevant upgrades, in case the policy needs to be updated.
Deductible
A deductible on your homeowner's insurance policy determines how much of a financial hit you'll take if you file a claim. You may save money on your premium by agreeing to a higher deductible, but you may end up spending more overall. There are home insurance providers that will offer you decreasing deductibles. When you go a year without filing a homeowners claim, American Family may reduce your deductible by as much as $100. If you ever need to file a claim, this could reduce the amount you have to pay.
Many unexpected elements can affect the cost of your home owner's policy…
There are a variety of factors that go into determining insurance premiums, some of which may come as a surprise to you (such as the insured's credit history or the home's construction).
Different types of homeowner's insurance policies provide varying levels of protection against various risks, have different premium structures, and in some cases cover only specific types of dwellings. If you need assistance determining which homeowners insurance policy will best meet your needs, consulting with a licensed insurance agent could be a wise move.
Insurance premiums rise in proportion to a property's proximity to the coast, as stated by Kin Insurance's Sean Harper: "The closer a home is to the coast, the more likely it is to experience flooding or hurricane damage." Whether or not you need flood insurance is significantly impacted by flood zones," Harper says. If you have a mortgage backed by the federal government, such as an FHA loan, and your home is located in a high-risk flood zone, you are required to purchase flood insurance.
Your home insurance premiums may vary depending on how far away your house is from a fire station and a fire hydrant, regardless of where you happen to call home. The likelihood that a fire can be quickly extinguished and severe damage or complete destruction of your home avoided increases in proportion to the proximity of your location to a fire station and a fire hydrant. The Insurance Services Office (ISO) Fire Suppression Rating Schedule (FSRS) is commonly used by insurers to evaluate the fire safety of a given property.
Some insurance providers may adjust your premiums or refuse coverage altogether if you own a dog of a specific breed or an exotic pet. Harper said, "Some companies will simply raise your rates to account for the increased 'bite risk.'" Even if your dog isn't a "restricted breed," a bite history could still impact your rate or ability to get coverage.
Property with attractive nuisances, such as items that are both dangerous and appealing to children, may result in higher insurance premiums or even denial of coverage altogether.
Obviously, this is only a sample. Numerous factors, some of which may be hidden, can influence the cost of homeowners' insurance.
Options for supplemental homeowner's insurance
Your home, possessions, and legal responsibility are all covered by a standard homeowners insurance policy. But not every home repair is covered by a standard homeowners policy. Adding endorsements or supplementary policies can help you fill coverage gaps and make your policy work better for you.
If you keep expensive items like jewelry or artwork in your home, you may want to increase your insurance coverage for these items by purchasing a scheduled personal property policy or adding an endorsement to your current homeowners policy. Although these riders will likely increase your premiums, they will help you avoid paying a hefty sum out of pocket in the event of a covered loss.
The following are some other frequently requested endorsements that may be useful to homeowners:
Standard homeowner's insurance policies do not cover flood damage. Policies with the National Flood Insurance Program (NFIP) and select private insurers provide protection against flood damage. You should still think about getting flood insurance even if you don't live in a particularly high-risk area. The Insurance Information Institute reports that 20% of flood claims come from customers in zones classified as having a low to moderate risk of flooding.
Additional liability protection is provided by an umbrella policy. When someone is hurt on your property or if you are responsible for damage to another person's property, liability insurance can help pay for their medical bills and legal fees. A personal umbrella policy is an option to consider if you believe your current liability insurance does not provide adequate financial protection. If you regularly host parties at your home, have an attractive nuisance on your property, or have a high net worth, an umbrella policy may be a good investment.
It's possible that there are further customization choices you'd like to include. You can build a comprehensive insurance plan by discussing your needs with your insurance provider and licensed insurance agent.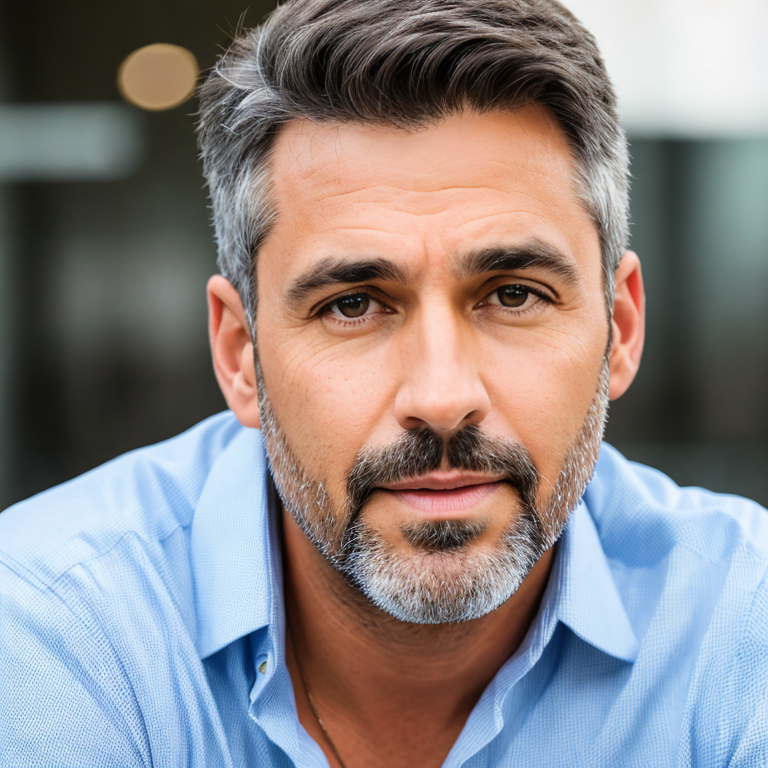 James Smith is our editor. He is an accomplished and versatile news writer with over a decade of experience covering a wide range of topics, including politics, business, and real estate. Throughout his career, James has been dedicated to uncovering the truth and presenting unbiased, factual reporting to his audience.